Episode 11: The Books That Shaped Us
Meredith and Kaytee are back in your earbuds for Episode 11, in which we take a fun little trip down our "book-memory lanes".
You'll hear a "bookish moment of the week" from each of us: A sweet book gift from a friend, and a childhood milestone finally broached.
Then we dive into our currently reading lists with three (or more) books from each of us, lots of mysterious picks this week, and one title that we just can't stop talking about.
Next, we take that memory trip and talk about the books that formed us as readers. The memories we have of our childhood reading, the ones that shaped us as teens, and how they turned us into the readers we are today. So many backlist gems in this list!
As always, we finish up with A Book (yep, capitalized) that we'd like to put into every reader's hands. This week's picks include a YA pick that's being made into a Netflix movie and a non-fiction classic that is perfect for everyone on your Christmas list.
Time-stamped show notes are below with references to every book and resource we mentioned in this episode. If you'd like to listen first and not spoil the surprise, don't scroll down!
.
.
.
.
.
2:37 - I'd Rather Be Reading by Anne Bogel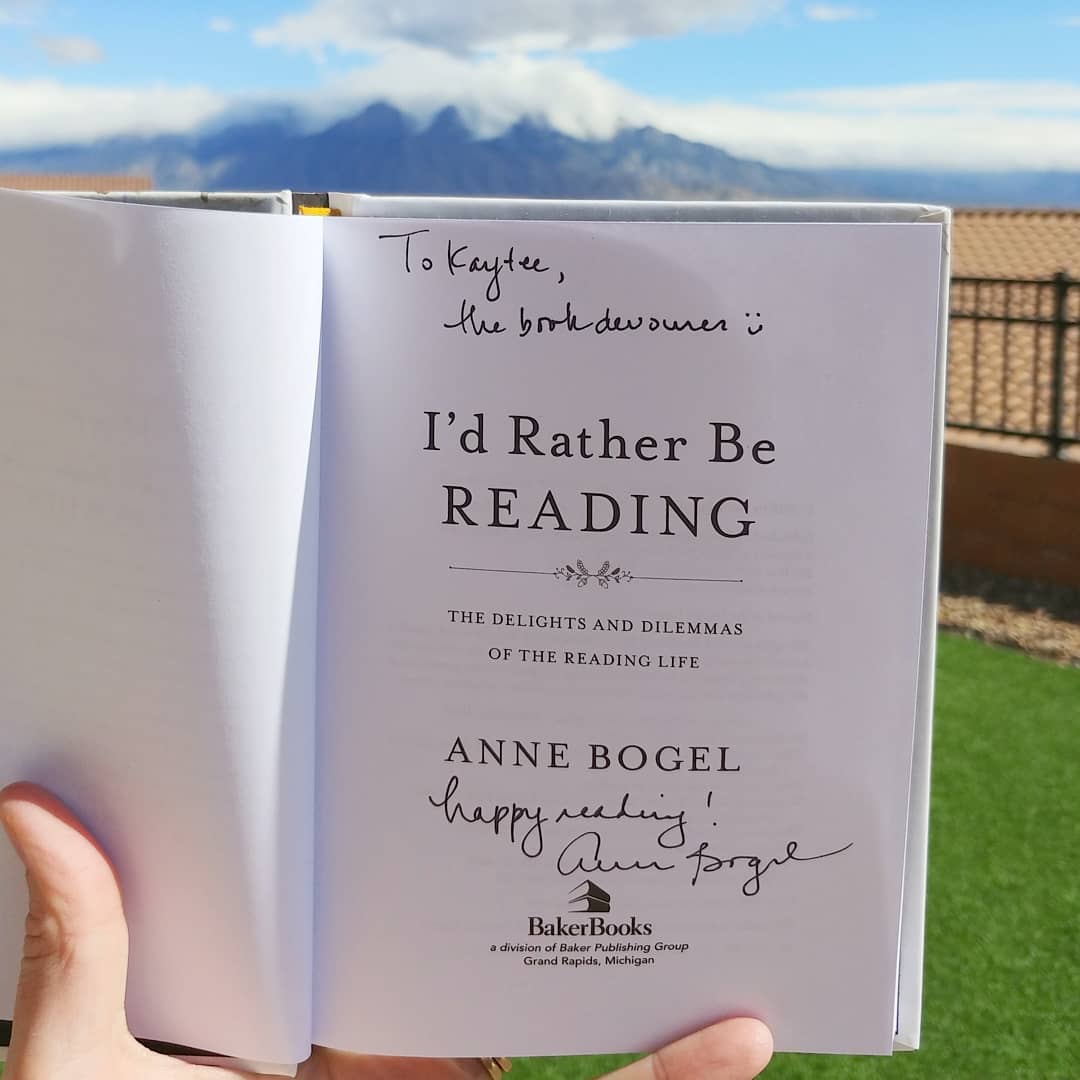 My personalized book from Heather (and Anne). All the teary heart eyes.